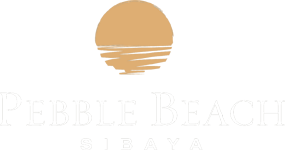 Posts Tagged ' beach holiday '
Close your eyes and imagine you're on a tropical island. The salty sea breeze, golden sand between your toes and the sound of gentle waves breaking along the shore, there's nothing quite like escaping to the beach. Living at Pebble Beach you don't have to imagine your life in another tropical oasis, as our development presents resort-style living for residents. For those of you that can't get enough of picturesque beaches, we indulge our senses at a few across the world.
Fakarava, French Polynesia
An atoll is a ring-shaped coral reef, island, or series of islets. Usually surrounding a lagoon which protects a central island, there are channels that open to the sea. Fakarava Atoll or simply known as Fakarava is situated in the west of the Tuamotu group in French Polynesia. This location's exotic beaches enclose a rich ecosystem with diverse coral life. Designated by UNESCO as a Biosphere Reserve, the local community are actively involved in conserving this precious coral reef environment. For visitors, this beach is best known for diving with sharks and snorkelling.
Barbuda, Eastern Caribbean
Barbuda is a small island located in Eastern Caribbean. A tourist destination that draws in visitors for its climate and exquisite coastline, the most unique aspect of this destination is the pink beaches presenting kilometres of light rose coloured sand against turquois water. Barbuda also showcases popular tourist attractions such as Frigate Bird Sanctuary, Darby's Cave and the Dividing Wall.
L'Anse Source D'Argent, Seychelles
The Seychelles showcases breath-taking beaches, friendly locals, and diverse cuisines. La Digue, the third most populated island hosts one of the most famous beaches within the network of islands. The scenic beach of L'Anse Source D'Argent showcases still aquamarine-coloured waters surrounded by age old boulders that create a tropical paradise that stands out from the rest.
Nothing compares to an Indian Ocean shoreline! Living at Pebble Beach allows you to embrace the Sibaya beaches only a few metres away. You won't have to travel far to experience the serenity that the seaside brings.
Pebble Beach offers you an oasis; whether you live there permanently or visiting from time to time, you can't help but feel you're at an exclusive retreat. To help you escape the hustle and bustle of life, we have put together some tips to set you up to live like you're on holiday every day!
Set the mood
Set that holiday year-round mood by adding a few touches here and there. A seaside home with a view or including beach themed décor items make all the difference. By utilising services like The Set-up, you can ensure your home has the ultimate tranquil coastal vibe.
Use the facilities
The best part about holidays is being able to access the facilities. Pebble Beach is your private retreat from the norm and has a myriad of amenities just a few steps away. Soak up the sun at one of the rooftop pools. Play putt-putt or sizzle some meat on the braai while looking out to incredible ocean surrounds. Pebble Beach caters to all, find your favourite spot and unwind.
Explore the surrounds
The summer months provide the ideal time to get the family together and head out. Sibaya is home to a secure coastal forest, beach and green lung. Along the coast or through green areas, you can escape into nature, the way you would on a real holiday and enjoy the sights around you.
Pebble Beach presents the ideal resort-style living that gives you the perfect atmosphere and access to lifestyle facilities to live like you're on holiday all the time!
Pebble Beach Sibaya is close to some incredible beaches along KZN's North Coast that showcase the beautiful golden seashores and pristine blue waters that many families have come to know and love.
Tidal pools are a popular choice when it comes to coastal family time and safe beach swimming. Experience the salty waters while taking in the fresh coastal air without fear of difficult tides. Depending on where you are in the world, tidal pools also host a range of sea critters that live within this ecosystem.
We look at some of the most popular tidal pools around the world.
Kaikoura tidepools, on the east coast of New Zealand's South Island
The Kaikoura tidepools host some of the most beautifully refreshing tidal pools comprising a range of sea creatures like starfish, nursery fish and shrimp. The area is also popular for whale and seal colony watching.
Porto Moniz, Madeira, Portugal
The tidepools located off the little town of Porto Moniz is commonly known for their amazing seawater lava pools that are perfect for daytime swimming. Divided into 2 sections; the natural pools overlooking the Ilheu Mole island and the charming, converted Lido pool used more frequently for safe, family swimming.
Saunders Rock, Cape Town, South Africa
Blessed with some of the best tidal pools in the world, Cape Town features a range of diverse pools that host a range of aquatic life and swimming attractions. Saunders Rock in Cape Town provides the perfect location for swimming. Surrounded by earthly granite boulders, swimmers can enjoy beautiful views as the sun sets and even daytime swimming on windy days.
Giola, Lagoon Thasos
Giola is arguably one of the most exquisite naturally crafted tidepools in the world; it's no wonder it made our list! Located in the region of Astris, the rock heights around the pool reach up to 8 meters which is perfect for divers that visit the area. Clear pristine waters from the Aegean Sea provide the perfect temperatures to take a cool afternoon dip in the area.
With Umdloti beach's tidal pool within close proximity of Pebble Beach, you can get a feel for tidal pool swimming at its finest.