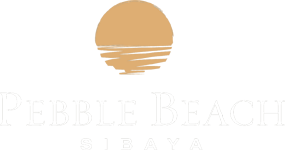 Posts Tagged ' north coast '
Over the last year, lifestyle and location have been prominent demands for property purchasers. It is important for individuals to have easy and safe access to key amenities like beaches and outdoor nature trails. Apart from living close to these natural assets or enjoying the beautiful views and refreshing sea breeze, there are many health benefits, both physical and mental, that facilitate overall wellness.
We take a look at some of these benefits:
Higher level of Vitamin D
Living near the beach means more time outside and therefore more exposure to vitamin D. You're likely to spend time outdoors and soak up the sun when you're within close proximity to the beach. Enjoy a peaceful stroll along the shoreline or play volleyball on the shore with your family. Increased levels of vitamin D aid in improving your immune system.
Improved healing and better skin
Sea water is rich in many minerals like sodium, potassium, chloride, and magnesium which has a healing effect on your skin. Swimming in the ocean regularly helps improve skin conditions like atopic dermatitis and psoriasis according to a 1999 study from the University of Freiburg in Germany. Sea sand is also a natural exfoliant that helps keep your feet smooth if you enjoy regular seashore walks.
Increased physical movement
With the beautiful weather and atmosphere creating the ideal environment to be outdoors, you'll never have an excuse to not to be active. Engaging in routine exercise is a great way to stay fit and get healthy. Leading a healthier lifestyle is easier with access to the beach; a simple walk can work those muscles, let alone challenging yourself to a run or even surfing.
Improved sleep
There's nothing better than a stroll on the seashore after a long day of work to relax you. Negative ions in sea air help with the ability to absorb oxygen and balanced serotonin levels in the body. Balanced serotonin levels lead to improved moods and decreased stress levels which help you sleep better at night.
At Pebble Beach, you have direct access to the coast, so you can enjoy these health benefits easily. Situated in the secure Sibaya Coastal Precinct, you can be assured that your seaside time is a safe and secured one.
January presents the ideal time to set mindful goals for the year ahead. The need for mental and emotional intelligence is on the rise in modern day lifestyles and the practice of meditation, yoga and having daily reflections can help you deal with stress and daily demands. Meditation and mindfulness can also lower blood pressure levels, and even improve your sleep patterns.
Practicing these rituals indoors brings value to your life, however, exposure to nature and the outdoors can bring a further advantage to its benefits. Increased energy levels, reduced feelings of anger, fear, and stress hormones, as well as a feeling of general physical wellbeing are a few of the added advantages you can experience when your exposed to the outdoors and nature more often.
The Sibaya Coastal Precinct presents the ideal setting to start your journey of mindfulness and daily reflections. As a resident of Pebble Beach, you have direct access to safe walking trails and the beach, where you can easily pick the ideal spot to steal a few moments to yourself. Taking a mindful walk or practising yoga along the shore can bring you added physical benefits such as having the natural exfoliation for your feet and a sense of relaxation with the gentle sounds of the waves breaking in the backdrop. While restrictions are in place for beach visits, use the Pebble Beach rooftop areas to find the perfect view of the ocean, and listen to the sound of the waves crashing while you find your zen.
There are a plethora of spots that are ideal for alone time with your thoughts. No matter your choice of practice, or preferred spot to self-reflect, use this year to set intentions and make it a successful one.
South Africa boasts a unique culture that differs greatly from a traditional snowy white Christmas. With our tropical climate and outdoor inspired cuisine comprising braais and picnics, we look forward to cold beverages and parties where air-conditioning is an essential. To get into the festive mood, we have put together a few Christmas traditions celebrated across the world.
Christmas in the Philippines
A much longer season, Christmas in the Philippines is celebrated from as early as September when extravagant Christmas displays include lights going up and festivals beginning. On Christmas eve families come together to attend the final mass and eat from an enormous feast called Noche Buena. Christmas treats include colorful fruits and rice cakes called 'bibingka'. As a vibrant nation, the Philippines have 8 official languages and in one of them; Tagalog, you can wish a friend Happy/Merry Christmas by saying 'Maligayang Pasko'.
Christmas in Greece
A much-loved old tradition of decorating boats is still a popular custom in the country. Dating back to 1833, the tradition began with King Otto erecting the first Christmas tree next to a boat that was decorated to welcome back the men that were sent on sea voyages. Christmas cuisine included roasted lamb or pork served with a range of salads, vegetables, cheese pies or spinach. In Greek Happy/Merry Christmas is 'Kala Christougenna'.
Christmas in Japan
Although Christmas in Japan is not celebrated as an official religious holiday, this festive day has become incredibly popular over the years. One tradition that stands out are the dinners that families host by eating fried chicken together instead of an array of homemade meals. Through an advertising campaign in 1974 known as 'Kentucky for Christmas', the international brand KFC has become the most popular choice for a Christmas dinner! In Japanese Happy/Merry Christmas is 'Meri Kurisumasu'.
At Pebble Beach, our Christmas traditions remain true to South African culture. A range of roasts on a rotisserie, potjiekos or an evening braai followed by a yummy malva pudding is what we're looking forward to this Christmas! Embrace your South African routes while also creating your own family traditions over this festive period.
Pebble Beach offers you an oasis; whether you live there permanently or visiting from time to time, you can't help but feel you're at an exclusive retreat. To help you escape the hustle and bustle of life, we have put together some tips to set you up to live like you're on holiday every day!
Set the mood
Set that holiday year-round mood by adding a few touches here and there. A seaside home with a view or including beach themed décor items make all the difference. By utilising services like The Set-up, you can ensure your home has the ultimate tranquil coastal vibe.
Use the facilities
The best part about holidays is being able to access the facilities. Pebble Beach is your private retreat from the norm and has a myriad of amenities just a few steps away. Soak up the sun at one of the rooftop pools. Play putt-putt or sizzle some meat on the braai while looking out to incredible ocean surrounds. Pebble Beach caters to all, find your favourite spot and unwind.
Explore the surrounds
The summer months provide the ideal time to get the family together and head out. Sibaya is home to a secure coastal forest, beach and green lung. Along the coast or through green areas, you can escape into nature, the way you would on a real holiday and enjoy the sights around you.
Pebble Beach presents the ideal resort-style living that gives you the perfect atmosphere and access to lifestyle facilities to live like you're on holiday all the time!
Pebble Beach Sibaya is close to some incredible beaches along KZN's North Coast that showcase the beautiful golden seashores and pristine blue waters that many families have come to know and love.
Tidal pools are a popular choice when it comes to coastal family time and safe beach swimming. Experience the salty waters while taking in the fresh coastal air without fear of difficult tides. Depending on where you are in the world, tidal pools also host a range of sea critters that live within this ecosystem.
We look at some of the most popular tidal pools around the world.
Kaikoura tidepools, on the east coast of New Zealand's South Island
The Kaikoura tidepools host some of the most beautifully refreshing tidal pools comprising a range of sea creatures like starfish, nursery fish and shrimp. The area is also popular for whale and seal colony watching.
Porto Moniz, Madeira, Portugal
The tidepools located off the little town of Porto Moniz is commonly known for their amazing seawater lava pools that are perfect for daytime swimming. Divided into 2 sections; the natural pools overlooking the Ilheu Mole island and the charming, converted Lido pool used more frequently for safe, family swimming.
Saunders Rock, Cape Town, South Africa
Blessed with some of the best tidal pools in the world, Cape Town features a range of diverse pools that host a range of aquatic life and swimming attractions. Saunders Rock in Cape Town provides the perfect location for swimming. Surrounded by earthly granite boulders, swimmers can enjoy beautiful views as the sun sets and even daytime swimming on windy days.
Giola, Lagoon Thasos
Giola is arguably one of the most exquisite naturally crafted tidepools in the world; it's no wonder it made our list! Located in the region of Astris, the rock heights around the pool reach up to 8 meters which is perfect for divers that visit the area. Clear pristine waters from the Aegean Sea provide the perfect temperatures to take a cool afternoon dip in the area.
With Umdloti beach's tidal pool within close proximity of Pebble Beach, you can get a feel for tidal pool swimming at its finest.
Situated on the beautiful North Coast of KwaZulu-Natal within the Sibaya Coastal Precinct, Pebble Beach offers resort-style living with beachfront access. This allows you to experience seaside living at its finest. As additional benefits of living in this resort-style estate, you can access a range of retail conveniences on your doorstep.
Gateway Theatre of Shopping
You'll be living 5-minutes away from the ultimate shopper's paradise! With over 300 stores to choose from, you can look forward to the ever-evolving Gateway Theatre of Shopping, that presents everything from beachwear to formal attire. Indulge in a shopping spree fit for the famous with the likes of Zara and Spitz or shop local with bespoke items from South African designers at YDE.
The Umhlanga Village
A mere short drive from Pebble Beach, the Umhlanga Village area hosts a range of retail stores and restaurants. Stop by on the way home to grab dinner, necessities from Pick 'n Pay or your monthly medication at Clicks. Hosting a Woolworths and Sorbet, you can pop in for a quick massage before your grocery run. Leave your car in the secured undercover parking and take a leisurely stroll to explore the local boutiques that the area presents.
King Shaka International Airport
Planning a trip? Pebble Beach is less tahn 10-minutes from King Shaka International Airport! Living the on-the-go lifestyle is made effortless as Sibaya links easily to this destination via the M4 or N2.
Flag Animal Farm
Drive further North, along the Indian Ocean, and take in the sea breeze while you make your way through to the Flag Animal Farm. Located 15-minutes from Pebble Beach, enjoy a morning with the kids as they discover the animal life and the outdoors.
In just a few short years, the Sibaya Coastal Precinct will also be home to a myriad of shopping centres, nature trails, and family recreational areas that will become your regular as a Pebble Beach resident. Delight in the serenity that Pebble Beach brings, while accessing all your daily amenities and retail facilities in less than 15 minutes.
Conscious consumption has become an emerging trend in 2020 according to a Pinterest search study. Many individuals and young families are adopting a conscious approach to living which sees the need to reduce carbon footprints and help save the environment.
Here are a few ways to implement an environmentally thoughtful style to your home purchases:
Eco-friendly appliances
Saving you on utility bills and helping with the creation of a more sustainable environment; eco-friendly appliances are the perfect choice for new homeowners! From fridges and freezers to smaller appliances like your kettle, there are new and improved options that are energy and water efficient for this purpose.
Natural décor
Décor is an important contribution to what makes a house feel like a home. Hanging up a painting or a plant gives your space a sense of personality. When considering eco-friendly options, you can look for sustainable rugs made from natural materials and bamboo accessories. Choose to grow your own little indoor plants that are managed easily with a little sunlight and water daily. If you want to go that extra mile, growing an at-home herb garden on your balcony is another easy way to become eco-conscious and save money.  Don't forget to opt for energy saving light bulbs on your light fixtures which can help you save on your electricity utility bill.
Lifestyle changes
Be mindful of the choices you make around your home. Make recycling a routine habit by putting processes in place for you and your family. Go paperless! Having a no paper household helps with the overall aesthetic of your home and prevents excessive clutter in areas. If paper is necessary, then opt to recycle it afterwards. The same idea applies with plastic; you can switch from plastic to reusable glass, cloth and biodegradable material when it comes to packaging items. These options can often lead to saving money as you reuse. Simple changes like taking your own shopping bags to the grocery store or using refillable water bottles make a difference to the environment and enhance the aesthetic of your home overall.
Pebble Beach is surrounded by natures bets, from lush forest to the Indian Ocean. The interior design offers a modern approach to living and with that we should take a modern approach to our décor choices with green, eco-friendly designs at top of mind.
A restaurant and recreational mecca
Sibaya's ultimate design will include a multitude of experiences for recreation. With its own retail piazza, people will be able to dine and dwell at a selection of eateries. Just beyond the Pebble Beach perimeter, you can enjoy coffee, sandwiches, pastries and wood-fired pizza from French Zulu.
A short drive or a leisurely walk from Sibaya, you can enjoy eating out at a variety of places like FOAM Café, SandBar and Bel Punto. Umdloti offers revellers endless sea views, and its restaurants certainly make the most of these amazing natural assets.
Fresh coffee at FOAM Café
Savour classic crepe-style pancakes, sweet stacked waffles and fresh coffee at this popular venue. Its 180-degree sea views, fresh coffee and friendly vibe have created an unofficial community of FOAM followers. Needless to say, you can also enjoy regular daytime fare like fresh juices, eggs and homemade granola.
Sushi at SandBar
Rumour has it that the burgers and sushi are menu favourites. This seaside café boasts 180-degree views of Umdloti beach. Sit on the terrace and watch weary beach-goers waft into the restaurant as the day wanes while you enjoy the warm weather.
Tagliatelle Scampi at Bel Punto
Bel Punto has pride of place in Umdloti with an elevated view of the ocean. This legendary restaurant is all about the finer things like imported bubbles, chic décor, crisp white tablecloths and professional service. Expect to find a lot of seafood on the menu which is fused with Italian-style cuisine. Tagliatelle Scampi is a must-try classic and pairs beautifully with a crisp Méthode Cap Classic.
With a wonderful variety of restaurants close to home, you can choose to eat-in or go out for a meal. You can reach many of the North Coast's finest restaurants, Umdloti's included, quickly and easily from your home at Pebble Beach.
There's nothing better than spending time relaxing and eating great fare on a beautiful rooftop space. If you have been on our rooftop lately, you will know that a stunning view makes for an unsurpassed experience. Inspired by our incredible sea views, we take a look at some of the globe's most iconic rooftop restaurants that boast views that defy belief.
Ristorante Aroma, Italy
There is no shortage of amazing eateries in Italy, and Rome is home to one of them. With the Colosseum as its backdrop, Ristorante Aroma offers fine Italian fare in a setting imbued with deep cultural history.
40 KONG, Dubai
Inspired by the cultural melting pot that is Dubai, 40 KONG serves rich global-fusion cuisine. This elevated restaurant and bar offers a 360-degree view of Dubai in all its glittering modernity.
GiGi Rooftop, South Africa
Perched atop Cape Town's quirky-cool Gorgeous George Hotel, you'll find the gem that is GiGi. Situated 6 storeys into the sky, you can sit inside or lounge poolside while enjoying fine food, top cocktails and sybaritic sounds provided by GiGi's resident sound masters.
High Note Sky Bar, Hungary
Located at Budapest's Aria Hotel, this venue is the intersection where history and modernity collide. You can take in the amazing views of the city skyline and St. Stephen's Basilica from 2 levels. Expect surprising cocktails inspired by flavours from all over the world labelled with tongue-in-cheek names.
Forest Bar, Bali
You'll find the jungle gem at the Ayana Resort & Spa in Bali. Embracing the sub-tropical climate of the country, you can slink in deck loungers or float atop an oversized inflatable pool cushion. Aside from the restaurant's signature tiffin baskets, the piece de resistance is undoubtably the views of vibrant Indonesian jungle that surrounds the hotel.
Pebble Beach has its very own open-air rooftop space. This is a place where you can soak in the views of the ocean and the lush Sibaya forest while relaxing with the family. The best part is that this amazing rooftop space is only a few steps from your home within the safety of the estate.
It's time we change our thinking about these ocean predator and stepped up to try and protect them as much as we can. Right now, the biggest threat to their existence is us; and we depend on them to survive more than we may know
Humans are more of a threat to sharks than sharks are to humans. Here's the really scary bit, fisheries and trawler fishing nets remove about 100 million sharks from our oceans annually. And we need sharks, we really do- the health of our oceans is dependent on them playing their role in the oceanic ecosystem. Sharks truly demonstrate the old wisdom of 'the survival of the fittest' by preying on the ocean's most vulnerable, weak and diseased. By preying on the weakest, they are removing them from the gene pool thereby helping to strengthen fish stocks and oceanic environments. They act like the genetic cleaners of the seas because they consume the dead, the dying, the weak and the injured therefore leaving the strongest and healthiest marine life to continue. Genetically this means that the weaker gene pools are being taken out of the equation and the stronger ones are being passed on thereby becoming stronger, more robust, adaptive and healthier.
Removing sharks altogether would be an unspeakable environmental catastrophe -as it is 100 million sharks are lost annually as a result of human activity, more specifically through mass fishing. Many studies are saying that the ultimate decimation of sharks would have such a great knock-on effect that it would alter our very existence as humans. If that is not a wake-up call, then I don't know what is. By altering the balance of the oceans, we will in turn affect the air that we breathe- as up to 80% of the air we breathe comes from the oceans. You tip the scales one way and we will feel it.
Globally, 11000 sharks are being killed every hour: that's 3 sharks every second. That is huge and it's due to humans. Fishing records report that today over 90% of sharks have been severely depleted and over 33% of all large sharks (yes, Great Whites) have been wiped out.
We need to rethink the way we think about sharks, if not just for the sake our very existence
Despite stiff competition from the Atlantic Seaboard, Durban is attracting investors looking for coastal holiday homes.
FNB's latest property barometer shines a light on where people are purchasing additional property as holiday homes. Despite slowed growth in the property sector all round, Durban was one of the regions which is experiencing growth in this area.
Overall, this sector has seen a jump of 2.5% at the end of 2019, perhaps driven by the lower repo rate or the banks ease at granting bonds of late. Cape town, and moreover the Atlantic Seaboard has always commanded high property prices and attracted a wealthy niche market from South Africa and abroad. However, the data shows there is an increasing move towards Durban of late.
Umhlanga KZN now commands the 2nd most expensive price-per-square-metre in South Africa, after Cape Town and ahead of Sandton. Despite economic challenges as well as negative sentiment in some corners, there is still activity in the residential property market with some surprising outcomes. Coastal property remains ever attractive and has managed to retain value with a lot more interest coming from buyers in Gauteng.
Durban overall is undergoing its own transformation with plenty growth along the North Coast. Ballito has had a population boom in the last decade, and many are now choosing to make the suburb home as it offers a choice of secure residential estate properties across a range of price points with modern and essential amenities in close proximity. Moving a little southwards, new growth areas include the Sibaya Coastal Precinct, which just by sheer velocity and value of sales is the country's best performing residential precinct. There is a lot more to come in the precinct which will ultimately become its own city with an array of home types and price points, schools, retail piazzas, sports amenities, a private university and even its own internal thoroughfare and shuttle service.